Moyoway, follow the path
>Home Page >>Blog
Easy to read tips and techniques for a natural advantage and alternative lifestyle.
Moyoway Blog keeps you informed by using our latest website headlines that you can click for further reading.
No endless browsing and searching.

You can subscribe here.

RSS Setup Quick Links
Google - My Yahoo! - My MSN - Bloglines
(After clicking, the links will first ask for your permission before adding the RSS feed URL)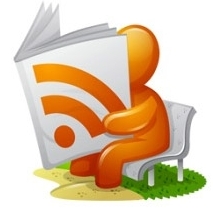 For My MSN, place your mouse over this text, right click, copy link address and then paste this address into the address box that appears after you click the My MSN link (above)
Or
To learn more, click here for RSS setup options and explanations.

The Moyoway Blog is where you will find and hear about :
latest updates on various industries that have a major effect on us, such as the cosmetic and food industries (such as law changes, removal from shelves of suspicious products, toxic ingredients, health risks - always something interesting)
cosmetic and superfood recipes for our DIY enthusiasts
new pages and updates added to the site
new ingredients and tips for a natural advantage and lifestyle
new projects and adventures from Moyoway

Below are our latest Moyoway updates. Enjoy reading.
GMO Food information that you will not find in mainstream media
GMO Food is the rosy looking oversized bright red strawberry on the shop shelf, but, behind the strawberry is an unproven science that is NOT "substantially equivalent" nor a food material that your gut has ever seen before - you're the test subject
Continue reading "GMO Food information that you will not find in mainstream media"