Makeup safety sunscreen's
>Home Page >>Makeup Safety >>>Makeup Safety Sunscreen's

Makeup Safety Sunscreen is an ongoing and controversial topic.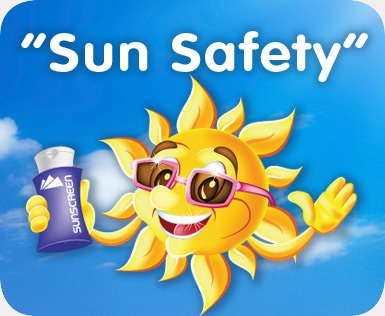 It should be noted that the word "sunblock", in the marketing of sunscreens, has been banned by the FDA since 2013. It leads consumers to overestimate the effectiveness of these products. However, many consumers still use the words sunblock and sunscreen synonymously.

Something else you should know about makeup safety sunscreen's
Sunscreen is toxic and can be likened to hazardous waste – that is the clear warning from Dr Elizabeth Plourde, authority on sunscreen hazards. It should be remembered that the skin is the largest organ of the body and absorbs a very large percentage of what is on it. Average absorption through the skin can be around 900 grams of makeup per year (this includes all cosmetics and sunscreens)

Sunscreen can be detected in the blood within 5 minutes of application. Within a few hours it will appear in the liver, kidney, spleen, testicles and brain. Sunscreen also has the ability to affect hormone balance.
Studies have shown that a male foetus exposed to sunscreen can have problems with normal adult male sexual behaviour.
Unfortunately, sunscreen is very hard to avoid. It appears in shampoos, body lotions, makeup and even in foods (including health foods) to protect the colouring.
Below are several extracts from the American Academy of Dermatology (AAD) where they put forward their views and recommendations.
American Academy of Dermatology (AAD) Affirms Safety & Effectiveness of Sunscreens for Protection Against UV Rays
Unprotected sun exposure is the most preventable risk factor for skin cancer. More than 3.5 million new cases of skin cancer will be diagnosed in the United States this year, affecting 2 million people.
At current rates, one in five Americans will develop skin cancer in his or her lifetime. About 75 percent of skin cancer deaths are from melanoma, and the incidence of melanoma has been rising for at least 30 years.
"Scientific evidence supports the benefits of sunscreen usage to minimize short- and long-term damage to the skin from UV radiation and outweighs any unproven claims of toxicity or human health hazard," said Daniel M. Siegel, MD, FAAD, president of the Academy.

"To reduce the risk of skin cancer and premature aging, dermatologists continue to recommend generously applying a water-resistant, broad-spectrum sunscreen - that protects against both types of ultraviolet radiation (UVA and UVB) - with an SPF 30 or higher, in conjunction with other sun-safe practices such as limiting sun exposure, seeking shade, and wearing sun-protective clothing, hats and sunglasses."
Sunscreen products contain one or more active drug ingredients - compounds that absorb, scatter or reflect UV light - and are regulated as over-the-counter (OTC) drugs by the U.S. Food and Drug Administration (FDA).
The FDA has several safety and effectiveness regulations in place that govern the manufacture and marketing of all sunscreen products, including safety data on its ingredients.
However, recent media reports have questioned the health risks of some sunscreen ingredients, specifically oxybenzone and retinyl palmitate, as well as the use of nanotechnology in sunscreen.
Source - Makeup Safety Sunscreen Source: American Academy of Dermatology
Oxybenzone Provides effective Broad-spectrum Protection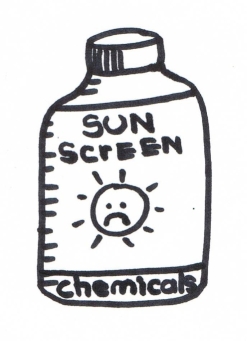 Oxybenzone is one of the few FDA-approved ingredients that provides effective broad-spectrum protection from UV radiation, and has been approved for use since 1978.
"Available peer-reviewed scientific literature and regulatory assessments from national and international bodies do not support a link between oxybenzone in sunscreen and hormonal alterations, or other significant health issues in humans," stated Dr. Siegel.
"The FDA has approved oxybenzone in sunscreen for use on children older than six months, and dermatologists continue to encourage protecting children by playing in the shade, wearing protective clothing and applying broad-spectrum sunscreen."
Source - Makeup Safety Sunscreen Source: American Academy of Dermatology
Retinyl Palmitate Helps Protect Against Aging
Retinyl palmitate, is a form of vitamin A (retinol), but is not an active drug ingredient in sunscreen. When used in sunscreen, retinyl palmitate serves cosmetic purposes as an antioxidant to improve product performance against the aging effects of UV exposure, or to enhance product aesthetic qualities.
Despite recent concerns from in vitro (test tube) studies and one unpublished report using mice, "topical and oral retinoids are widely prescribed to treat a number of skin diseases, such as acne and psoriasis, and there is no published evidence to suggest either increase the risk of skin cancer in these patients," said Dr. Siegel.
"In fact, oral retinoids are used to prevent skin cancers in high-risk patients such as those who have undergone organ transplantation." Dr. Siegel also added that "unlike more potent prescription forms of vitamin A, there is no evidence to suggest that use of sunscreen with retinyl palmitate poses comparable risks."
Source - Makeup Safety Sunscreen Source: American Academy of Dermatology
Nanotechnology Enhances Broad-spectrum Protection
The broad-spectrum sunscreen active ingredients titanium dioxide and zinc oxide leave a white residue on the skin following application when used in a larger particle form.
However, when these active ingredients are converted into nanoparticles - smaller, lighter molecules - they appear to vanish on the skin, do not leave a residue, and retain and enhance their ability to block UVA and UVB light.
"While widespread use of nanotechnology in medicine is currently under evaluation, one of the main benefits of nanoparticles in sunscreens is that the small molecules can provide more protection and more even coverage on the skin's surface than larger particles," said Dr. Siegel.
"Considerable research on the use of nanoparticles on healthy, undamaged skin has shown that the stratum corneum - the outermost layer of the skin - is an effective barrier to preventing the entry of nanoparticles into the deeper layers of the skin.
Titanium dioxide and zinc oxide have a long history of safe use in sunscreens and offer good options for broad-spectrum UV protection."
Source - Makeup Safety Sunscreen Source: American Academy of Dermatology
Get vitamin D Safely
There has also been concern that sunscreen use prevents the synthesis of vitamin D by the skin. Vitamin D is an essential nutrient that is vital for strong bones and a healthy immune system.
The Academy recommends that an adequate amount of vitamin D should be safely obtained from a healthy diet that includes foods naturally rich in vitamin D (e.g., dairy products and fish), foods/beverages fortified with vitamin D (e.g., fortified milk and fortified cereals), and/or vitamin D supplements - and not from UV exposure.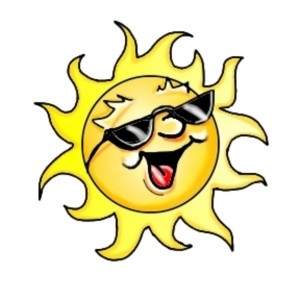 The Academy recently updated its position statement on vitamin D based on the published review of the increasing body of scientific literature on this vitamin conducted by the National Academy of Sciences Institute of Medicine (IOM).
"Unprotected UV exposure to the sun or indoor tanning devices is a known risk factor for the development of skin cancer. Since sun exposure is responsible for vitamin D production in the skin, wearing sunscreen can decrease the skin's production of vitamin D, but alternative and safer options are available to obtain your vitamin D," states Dr. Siegel.
"Individuals who properly and consistently wear sunscreen or use other UV protective measures, and are concerned about their vitamin D, should discuss obtaining sufficient vitamin D from foods and/or vitamin supplements with their doctor."
Source - Makeup Safety Sunscreen Source: American Academy of Dermatology
FDA Sunscreen Regulations will be Helpful
Last June, the FDA announced new sunscreen regulations which clearly define the testing required to make a broad-spectrum protection claim in a sunscreen and indicate which types of sunscreen can reduce skin cancer risk.
"We look forward to the implementation of these regulations which will help Americans reduce their risk for skin cancer by guiding them to the most effective sunscreens and advising them about other sun-protection measures," said Dr. Siegel.
Source - Makeup Safety Sunscreen Source: American Academy of Dermatology
Sunscreen's - One Sun Protection Tool
"Despite any concerns over the use of sunscreen, they are an important component of a daily protection plan, as dermatologists understand that the public may not be willing to wear protective clothing and minimize sun exposure.
There are many sunscreen products available that meet the Academy's recommendations, and consumers need to be comfortable with their choice of product in order to use it routinely," Dr. Siegel added.
"Since allergic and other reactions can occur, individuals should read the product's labeling carefully, use as directed, and seek the advice of their dermatologist in using sunscreens and any product applied to the skin.
The American Academy of Dermatology will continue to monitor scientific evidence related to sunscreen ingredients and their effectiveness to help guide patients and the public."
Source - Makeup Safety Sunscreen Source: American Academy of Dermatology
Sunscreens and How They Affect You
Tell us your story, ask a question about something you read, make a point or simply get something off your chest.
What Other Visitors Have Said About Your Post
Click below to see contributions from other visitors to this page...

Makeup Safety Sunscreen (Back to Top)