Moringa oil has been around for thousands of years and 
there is a good reason for that
>Home Page >>Au Natural >>>Natural Resources >>>>Moringa Oil
All you need to do is a search and you will immediately get an idea of how popular this natural oil is becoming.

The irony of the situation is that this oil has been around for thousands of years. So why is it only becoming popular now?
Answer - The internet and your interest.
I am pretty sure that you were not told about Moringa Oil by your parents, neither did you see an ad on TV, hear an ad on the radio or see a billboard.
Why?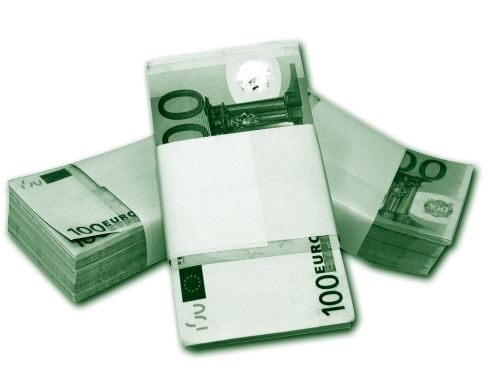 The conflict between Mother Nature and corporate profits
The cosmetic giants decided that synthetic products are better for you (and cheaper for them) and with this mindset, Mother Nature cannot compete with the hundreds of millions of Dollars that these giants spend on advertising to get the message across to you that their synthetic products are much better than Mother Nature's.
And the reason you are here is because you are interested in something as opposed to a million dollar advert campaign being shoved in your face.
While Mother nature does not have millions of Dollars at her disposal, she does have millions of years of experience. And this is where you need to make the decision.
Are you going to believe advert campaigns that cost millions of Dollars?
or
Are you going to believe millions of years of experience?
That is not for us to decide ... but if you have read this far, our job is already done because we got you thinking.
Our journey of Moringa Oil discovery
Like yourselves, we are products of the system. Only recently have we decided to step out of the system and look at ourselves in a different way.
Moringa Oil is new to us but not to a few others that have taken time to look through these million Dollar advertisements. They continue to believe that Mother Nature has our interests at heart while the cosmetic giants have profit at heart.
And this is what we choose to believe too.
Deadly weather patterns, bitter wars, unsustainable rising costs, corporate corruption, sick people, polluted oceans and wasted lands are happening because of human greed in pursuit of profits.
See for yourself the world that we are creating
Mother Nature has no intention of making making money out of you, in fact, she can't.
So, who would you choose as a business partner?
The part that we are still unsure about
We have chosen Mother Nature to be a partner in our Moringa Oil business. And being a partner means that she needs to participate in the decisions we make on how to run this business.
The dividends we get need to be shared with her.
We know that money has no value to Mother Nature so we need to figure out how we are going to share our profits (whatever they may be) with her.
Our first step is asking the partners what they can offer to this business
Lucky for us, our partner, Mother Nature, was the first one to contribute to our new business. (I think this is an indication that we chose the right partner) I doubt that an investment bank would have done the same thing.
The picture below is her contribution.
Our simple contribution
The next step is to buy one of these oil presses. This is a one man hand operated unit that we found on the internet made by a company called PITEBA, based in Holland.
Certainly not the most beautiful thing in the world but we know that beneath the surface, it has a lot more to offer. This small unit is exactly what we need to produce our first samples.
We purchased a trial unit today (via Paypal) and hopefully it should be arriving in a week or so.
From what we understand, this press is used in several African countries and according to the website, the press can be used on several seed types.
As a newly starting operation, a small and mobile press is ideal for us to use and learn to perfect the extraction process.
The extracted Moringa Oil or raw Moringa Oil or cold pressed Moringa Oil, still needs to be refined to a cosmetic standard. This means filtering out any impurities that may contaminate or discolour the oil.
There is also an option to de-colourise and de-odourise the oil. This type of oil is used when the Moringa properties are still needed but it is added to other liquids with different scented and colour characteristics, such as Green Mint Shampoo.
This "cosmetic quality" refinement cannot be done in Malawi and will probably be done in Europe.
The picture below is from the PITEBA website showing other seed types that the press can process.
While we wait patiently for our first little oil press to arrive, the rains have started which will transform Malawi from a dust bowl to a luscious sea of green vegetation within the next few months.
Enjoy these recent photos and some additional information about moringa and moringa oil for Wikipedia.

Moringa Orchid Before the Rains - November 2012
Moringa Orchid During the Rains - December 2012
Moringa Orchid After the Rains - March 2013

Moringa Pods After Harvest - December 2012
Moringa Seeds Being Dried - December 2012
Since this page was written, our little press has arrived and here is the story.