Makeup Tips With a Difference Clear, Simple and Safe
>Home Page >>Makeup Tips
At the onset of this website, we did not think that we would be writing about makeup tips. Maybe "best practice or techniques" would be a better description of the subject.
But then we realised that the best advice we could give you was ... how to lookout for and avoid toxins in your makeup.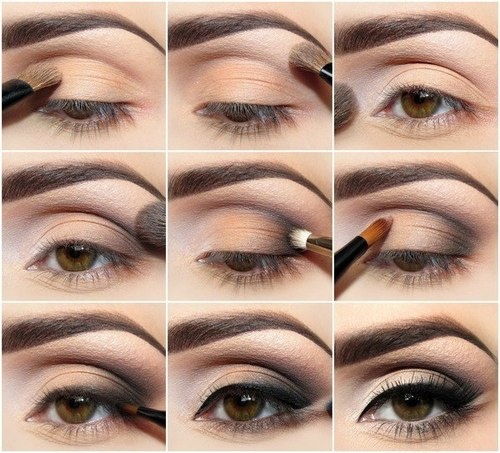 Image credit : beauty.joinbunch.com
The typical cosmetic advice is not what this site is about. The tabloid / Kim Kardashian / Beyonce / etc websites do a much better job than we could ever hope to do.

Our makeup tips concerns the toxins in your makeup that you should be aware of. It also concerns the tips on how to lookout and avoid them.

While makeup tips are typically "user tried" experiences of various makeup products in the finished form, there seems to be very little internet information from these same sites that supply makeup tips for finished cosmetic products that prioritise your health.

It's a little unfair to you to show you how to apply mascara and look fantastically glamorous when there is a risk that your mascara releases formaldehyde - a very powerful toxin.

Some brands that contain formaldehyde releasing preservatives
This list only mentions a few brands ... there are hundreds more.
Almay Mascara – One Coat Thickening
Arbonne SNAP! 2 in 1 Eye Makeup Remover Pads
Cover Girl Fresh Complexion Oil Control Makeup (all)
Cover Girl Professional Finishing Loose Powder (all)
Cover Girl Clean Liquid Make Up   (Ethnic; Fragrance Free)
Cover Girl Clean "Fragrance Free" Pressed Powder; Pressed Powder; and Shimmer Powder
Cover Girl Fresh Look Pressed Powder and Clean Look Pressed Powder
Cover Girl Smoothers Pressed Powder
Cover Girl Simply Powder Foundation
Cover Girl Crackle Lacquer
Cover Girl Invisible Concealer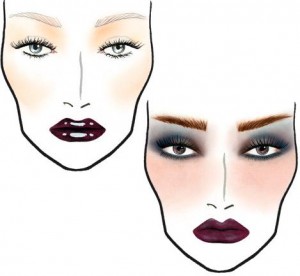 Cover Girl Cheekers Fashion Blush
Cover Girl Instant Cheekbones Contouring Blush
Cover Girl Classic Color Believable Blush
Cover Girl Shimmer Eye Pen
Cover Girl Smoothers Natural Lash and Brow  
Cover Girl Eye Enhancers (satin, matte)
Cover Girl Remarkable Washable/Waterproof Mascara
L'Oreal Make Up Foundation – True Match SPF17
L'Oreal Mascaras (Volume Mascara; Extreme Mascara; Full Definition Volume Mascara)
Mary Kay Indul. Eye Gel
Mary Kay Endless Performance Mascara
Mary Kay Signature Concealer
Mary Kay Full Coverage Foundation
Maybelline Great Lash                                              
Maybelline Foundation (Instant Age Rewind) 
Maybelline Pressed Powder (Finish Matte)
Neutrogena Intensified Eye Moisture – 12 hr hydrating
N.Y.C. Bronzing Face Gel                                            
N.Y.C. Lengthening Mascara
Oil of Olay Age Defying Series Revitalizing Eye Gel
Revlon Mascara – Lash Fantasy                                    
Revlon Powder Blush
Image credits : www.richardsonstudio.net, 
http://goeshealth.com, http://cosplayqna.tumblr.com
What is formaldehyde? Click here to find out.
One random product that we pulled out of the draw
We decided to analyse the ingredients of one makeup product that has been used in our family for a long time.
It took us 3 days (about 30 hours) to go through the odd 50 ingredients.
We had to look up words that we did not understand - these days, one needs to be a chemical analyst to understand ingredients in common cosmetics.
We had to sift through the bias of makeup owned sites. We had to reduce the content into short, relevant and easy to understand words and sentences.
We had to try to form an educated opinion when there was a conflict concerning the "goodness" or "badness" of an ingredient.
We had to try and be objective, in our own way, so that when we read it again in the future, we would still be happy that our assessment was fair and reasonably accurate.
We were very relieved when we got to the last ingredient.
Why we did it
The intention of the exercise was to illustrate the contents of only ONE cosmetic product that we use in our house.
Considering that the average female uses about 12 cosmetic products a day (males use about 6), the average female can apply about 600 cosmetic ingredients to her skin every single day (some ingredients are duplicated in different products - in these instances, the concentration is doubled / tripled / quadrupled / etc)
We did not want to go into detail of each ingredient, but simply provide a synopsis that can be easily scanned. If an ingredient raises a red flag for a reader, then it would be up to them to research the ingredient and make their own opinion.
How this research affected us
Ultimately, we prefer and use natural makeup wherever possible.
But we also recognise the fact that synthetic makeup can do some things that natural makeup cannot do. What would the world be without vehicles? They are synthetic, they pollute, they are toxic, they kill people, etc.
While these are valid reasons to ban them throughout the world, it would not make sense to do it.
This is the same as makeup. We can make cars safe, we can stop them polluting, we can stop them killing people and we can dispose of them without causing pollution.
We can make makeup that is safe too.
Makeup ingredients and by-products do not have to pollute the earth (and us indirectly - Persistent or Bio-Accumulative)
Makeup does not have to kill people – and I do not mean dropping dead the moment you put on your lipstick
Makeup does not have to contain toxic ingredients
For those of us that put makeup onto our skins that contain toxic ingredients, then it would be good practice to manage and be aware of these toxins as often as possible.
Here is the best makeup tip we can ever give you – check your makeup ingredients and know what you are putting onto and into your body.
Here are the results of this one cosmetic product that we investigated.