Nutrition
>Home Page >>Au Natural >>>Natural Resources >>>>Moringa Oleifera >>>>>Nutrition
A recent article in one of the local on-line newspapers, Nyasa Times, wrote about food being provided in some Malawian schools due to food insecurity and rising prices.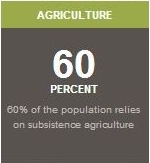 The numbers are staggering, approximately 800,000 school children - over 600 primary schools, 5,000 children in community based care centres and 24,000 orphaned children.
March and April is always a tough time for subsistence Malawian Farmers because maize carried over from the previous season is either very low or finished.
In a country where 60% of the population (approx 9,000,000 people) rely on subsistence agriculture as their main food source, poor planning or unplanned events affect many people.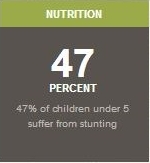 During these months, the fields are full of maize but the cobs need to dry out before they can be harvested.
There is no shortage of maize from commercial enterprises but the cost to subsistence consumers is simply unaffordable.
Despite progress on reducing hunger, malnutrition remains an urgent issue. Over 47% of children are stunted, their growth restricted due to a lack of adequate nutrition, not helped by a diet often overly reliant on maize.
Piebalgs said: "The EU and FAO share the same vision on nutrition and food security. [We are committed] to reducing the number of children who are stunted in the world by at least 7 million by 2025."
http://www.guardian.co.uk/global-development/2013/mar/08/un-praise-malawi-joyce-banda-hunger
According to the Nyasa Times article, Likuni Phala, a fortified maize and soya cereal, is being distributed by the UN World Food Programme.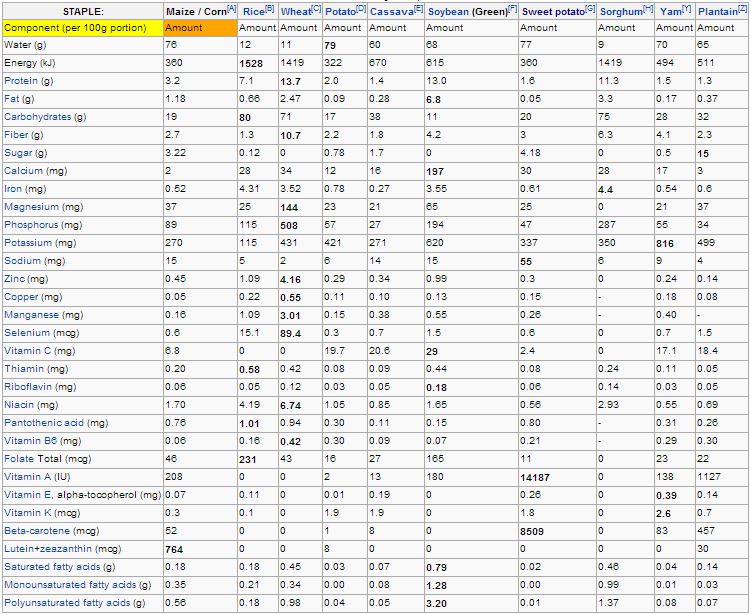 Malawi can be accused of having an obsession with maize. While it contains lots of energy, it does not have a lot of nutritional value compared to some other staples. (Click the image to enlarge)
To make matters worse, the maize is not eaten whole. It is ground into a powder and then left in the sun to whiten. During the grinding process, the chaff (with the fibre) is separated from the kernel and discarded, leaving only the starch and gluten to be consumed.
During the whitening process, the sun further reduces the nutrient content of the maize - similar to white sugar versus brown sugar or white bread versus brown bread.
What remains to be consumed is a staple food low in minerals and vitamins, with some energy, protein and fat, albeit it lower than other staples like rice, wheat and soya.
Whatever the reasons are, it seems unlikely that Malawi is going to move away from maize.
This being the case, we can assume that products like Likuni Phala arrived on the market by accepting the fact that maize was not going to leave Malawi any time soon. By fortifying the maize with synthetic minerals and nutrients, the staple could be elevated to a healthier all round meal.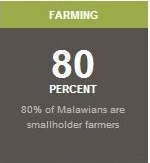 One cannot take away commercial innovation from a private company but we can question why Malawi does not grow a highly nutritious crop to complement its high energy staple instead of having to rely on a commercial operation for its nutrition. 
80% of Malawians are smallholder farmers. Surely something can be identified that is easy to grow with a high nutritional value. Once the crop is identified, the impact of 80% of the country growing this crop would surely devastate the high occurrence of stunting.
Again, whatever the reasons are, the problem has been around for a long time. While the lack of food has always grabbed centre headlines, the silent hunger of malnutrition has only recently come up as being as important as the lack of the staple itself.
Sunshine Likuni Phala
Ingredients

Packaging

Preparation

Information

Price

Notes

Maize, Soya, Sugar, Milk, Salt, Flavour, Vitamins & Minerals

Plastic bag

Needs to be cooked (simmered for 5 minutes)

Rab Processors Ltd (Sunshine Likuni Phala Baby Cereal 500g)

US$0.23 / 100 g (Converted from local currency to US$)

Maize seed is chemically treated against disease and pests and requires chemical fertilisers for successful growth.

Sugar requires extensive use of water resources and its use in soft drinks is linked to about 200,000 deaths per year.
Moringa Oleifera
Ingredients

Packaging

Preparation

Information

Price

Notes

Moringa Oleifera

None - harvested by hand directly from the tree.

None - can be eaten raw, dried or lightly cooked.

Local sources in Lilongwe

Free

The trees requires no input whatsoever to grow. Annual rainfall and sandy soils are good enough.
Maize
Ingredients

Packaging

Preparation

Information

Price

Notes

Maize

Stored in 50 kg bags. Storage is normally up to 1 year.

Ground, refined and cooked. Cooking process is energy intensive.

Local sources in Lilongwe

US$0.04 / 100 g (Converted from local currency to US$)

Maize seed is chemically treated against disease and pests and requires chemical fertilisers for successful growth.
Because we are in the Moringa oil business, we decided to have a look at the nutritional value of the Moringa leaves. Moringa leaves are a by product for us that we add to our compost.
We had always known that Moringa leaves were highly nutritious but we had always believed that the nutrition experts and Government had selected the best form of nutrition for its Malawian people.
We were very surprised what we found when we compiled the comparison table below.
Comparison Table
| | | | |
| --- | --- | --- | --- |
| NUTRIENT | MAIZE | MORINGA | LIKUNI PHALA |
Energy

Carbohydrates

- Sugars

- Dietary fiber

Fat

Protein

Water

Vitamin A equiv.

- lutein & zeaxanthin

Thiamine (vit. B1)

Riboflavin (vit. B2)

Niacin (vit. B3)

Pantothenic acid (B5)

Vitamin B6

Folate (vit. B9)

Vitamin B12

Vitamin C

Calcium

Iron

Magnesium

Manganese

Phosphorus

Potassium

Sodium

Zinc




86 kcal (360 kJ)

19.02 g

3.22 g

2.7 g

1.18 g

3.22 g

75.96 g

9 μg (1%)

644 μg

0.2 mg (17%)

-

1.7 mg (11%)

-

0.093 mg (7%)

46 μg (12%)

-

6.8 mg (8%)

-

0.52 mg (4%)

37 mg (10%)

-

-

270 mg (6%)

-

-




64 kcal (270 kJ)

8.28 g

-

2.0 g

1.40 g

9.40 g

78.66 g

378 μg (47%)

-

0.257 mg (22%)

0.660 mg (55%)

2.220 mg (15%)

0.125 mg (3%)

1.200 mg (92%)

40 μg (10%)

-

51.7 mg (62%)

185 mg (19%)

4.00 mg (31%)

147 mg (41%)

0.36 mg (17%)

112 mg (16%)

337 mg (7%)

9 mg (1%)

0.6 mg (6%)




395 kcal (1,654 kJ)

-

-

-

7.0 g

14.5 g

-

499 μg (62%)

-

0.128 mg (11%)

0.448 mg (37%)

4.8 mg (32%)

-

-

60 μg (15%)

1.2 μg (50%)

48 mg (58%)

100 mg (10%)

8 mg (62%)

-

-

-

-

-

5 mg (50%)



Maize = 100 g Sweetcorn, yellow, raw, 

seeds only.

Moringa = 100 g Moringa oleifera leaf, raw.

Likuni Phala = 100 g Sunshine Likuni Phala, uncooked.
The percentages indicate the US recommendations for adults.
Moringa is easy to grow - we know because we have 4,500 of them.
We also now know that Moringa and Maize added together can create a significant dent in the malnutrition index with practically no additional cost to the maize itself.
By growing Moringa leaves, the seeds come with the tree and we will happily negotiate a deal with anyone willing to sell them - so with the highly nutritious leaves, there is potential for cash in the pocket too.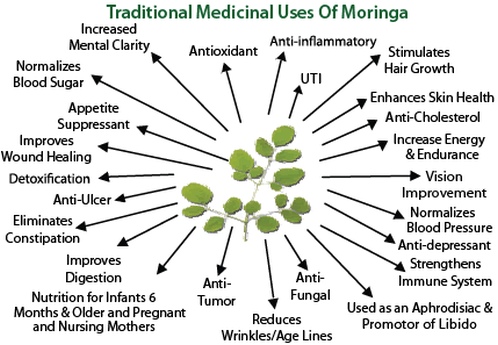 We are certainly not food experts but the numbers do suggest that Moringa may be the crop to start off with.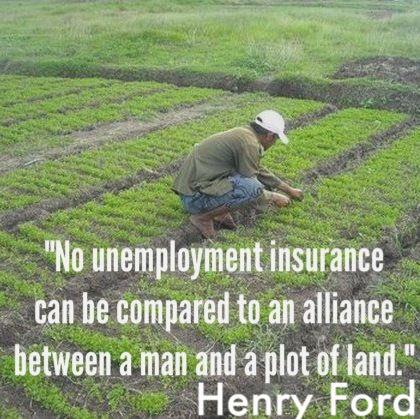 Malawi has to get off the donor hook - one cannot expect WFP to buy and feed Likuni Phala to the Malawian children forever.