Natural Advantage Shampoo Recipes
>Home Page >>Natural Advantage Ingredients >>>Natural Advantage Recipes >>>>Natural Advantage Shampoo Recipes
Natural Advantage Recipes – S
SHAMPOO
Why should you consider Natural Advantage Shampoo Recipes?
We all love to have clean hair that is easy to manage and looks great. The downside of great looking hair is that toxic ingredients generally have to go with it.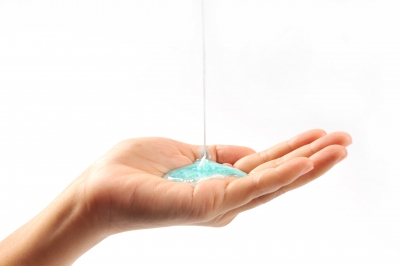 Many popular shampoo products contain penetration agents such as Propylene Glycol and Sodium Lauryl Sulfate. These ingredients are able to pass through your skin layers, unhindered and into your bloodstream.
Shampoo manufacturers take advantage of the fact that cosmetic ingredients is a self regulated industry whereby the onus is on the public and Government to prove that a particular ingredient may have a damaging side effect to the human body or our environment.
Only then will the ingredient be modified or removed. We have no interest to be somebody else's guinea pig and for these reasons, we have compiled this informative page describing several natural advantage shampoo recipes.
Taking Care of Your New Product
These natural advantage shampoo recipes that you will make are always fresh and to keep them fresh, there are no preservatives in any of the recipes. Some recipes contain water and others don't.
For the ones that do contain water, please note that once water is added, the product becomes a breeding ground for bacteria. Typically, a product will last for around 4 weeks - less in warm temperatures and longer in cool temperatures.
To maximise storage of your products, keep them in the fridge.
Blonde or Highlighted Hair?
These are the basic signs to look out for when the product is starting to spoil :
changes colour
develops fungal growth
smells differently from when you made it
changes texture (for example, smooth to lumpy)
Treat your natural products like food. Doing so will go a long way to keeping you safe from bacteria and maximising shelf life without having to use preservatives.
Here are some simple natural advantage shampoo recipes that are easy to make, easy to use and provide effective performance without having to add synthetically made chemical ingredients.
---
Recipe 1 – Mild Chamomile Natural Advantage Shampoo
Ingredients :
4 bags of chamomile tea (you can also use a handful of fresh chamomile flowers)
15 ml. pure soap flakes
20 to 25 ml. glycerin
Let the tea bags soak in 300 to 350 ml of boiled water for 10 minutes. Remove and discard the **tea bags.
Add the soap flakes to the hot tea water. Let it stand until the soap softens.
Stir in the glycerin until mixture is well blended.
Pour into your container. Keep in a dark and cool place.
** Let the tea bags dry out for a few days. After they have dried out, soak them in paraffin. Store the tea bags in a sealed container to keep moist. You can then use them as firelighters.
Click here for measurement conversion tables
---
Recipe 2 – Simple Honey Natural Advantage Shampoo
Ingredients :
50 ml honey or light corn syrup
125 ml glycerin
15 ml witch hazel
50 ml orange flower water
5 ml liquid soap
15 ml vodka
Mix all ingredients together.
Ready for use as soon as it is mixed.
Click here for measurement conversion tables
---
Recipe 3 – High Performance Natural Advantage Shampoo
(Great for really dirty hair)
Ingredients :
175 ml. distilled water
50 ml. shampoo concentrate (or substitute with 125 ml unscented shampoo and increase salt to 1 tsp.)
0.5 tsp. table salt
18 g. dried thyme
18 g. dried peppermint
18 g. dried lavender
1 tsp. witch hazel
1 tsp. almond oil
7 drops cinnamon oil
3 drops ylang-ylang oil
This one is a favourite of the natural advantage shampoo recipes. It is effective in removing dirt caused by city pollution.
In a saucepan, bring the water to a boil and add the dried thyme, peppermint and lavender. Remove the pan from the heat and let the ingredients soak for 30 minutes. 
Strain the herbs from the water and pour the herbally infused water into a ceramic bowl. 
Add the shampoo concentrate and stir until well mixed. 
Add the salt, witch hazel, almond oil, cinnamon oil and ylang-ylang oil to the mixture, stirring until thick. 
Pour into your container and keep for use.
Click here for measurement conversion tables
---
What is castile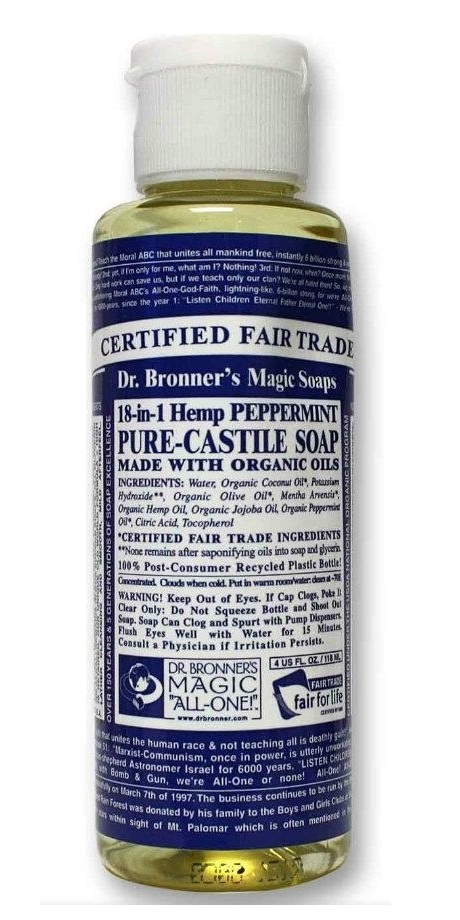 You will see that several of the recipes use castile as an ingredient. Castile is made from 100% plant oils as opposed to chemical formula ingredients. Being totally plant oil based, it is biodegradable.
Not only can you use castile in shampoo recipes, you can also use it in all of the following home-made products :
Liquid dish soap - use a 1:1 ratio of castile to water
Liquid body soap - use a 2:1 ratio of castile to water
Liquid floor soap – add 2 or 3 tbsp. of castile to a bucket of water
Liquid fruit and vegetable wash. Use 1 tbsp. castile to 500 ml. of water
Liquid hand soap - use a 1:4 ratio of castile to water (Reduce the water ratio for heavier duty applications)
Toothpaste – for emergencies. Do not use as a daily toothpaste. Use it only as an alternative because castile will erode your enamel with regular use
Foamy carpet cleaner. Mix 50 ml. castile with 250 ml. water. Blend the ingredients in a mixer until it forms a stiff foam. Apply to the affected area and wash out with clean water
Liquid dog shampoo - use a 2:1 ratio of castile to water. In some instances, castile will dry their skin. For first times users, keep an eye on your dogs skin to make sure there is no dry skin reaction. Reduce the castile ratio to see if this solves the problem. If not, stop using castile as sometimes skin sensitivity is too great for this ingredient. Consider essential oils as an alternative
Dirt and grime remover. Fill a container with 1 part castile and 3 parts water. Sprinkle the dirty area with baking soda. Using an abrasive material (depending on the surface you are cleaning), dip the abrasive material into the castile/water solution and scrub away. For hard to sprinkle surfaces, dip your abrasive material into the castile mix and add baking soda onto the material and scrub away
---
Simplicity makes it fun
These natural advantage shampoo recipes are simple to make and easy to use. Most ingredients are available from local health shops. Occasionally, you may have to buy some ingredients on the internet.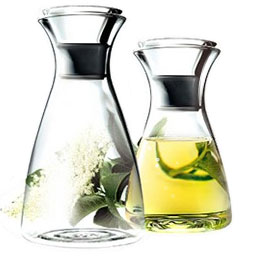 If the ingredients are not available in your country, always check your local laws to make sure that you can import cosmetics into your country - some countries restrict the import of cosmetic ingredients.
These shampoo recipes are probably just the tip of the iceberg. There are probably many more favourites out there.
If you have one that you love and would like to share, we would all be very grateful and so would our community.
You can send one (or some) to us by using the form below.
Do You Know the Best Natural Advantage Shampoo Recipe?
One that feels great to use, easy to make and is kind to sensitive skins.
If you have something great and you want to share it then this is the place to do just that.
Here's how to do it ...

Have a look at these great contributions that others have sent in
Click the links below (the underlined text) to see what they have to say.
To help others get the best out of these recipes, please rate the submissions
(1 to 5) and tell us what you think.
Feel free to add your own recipes ... the more the merrier.
Happy Natural Advantage Recipe making !

Natural Advantage Shampoo Recipes (Back to Top)