Is Monsanto really killing bees to make room for their new Super Bee
by Colin
(UK)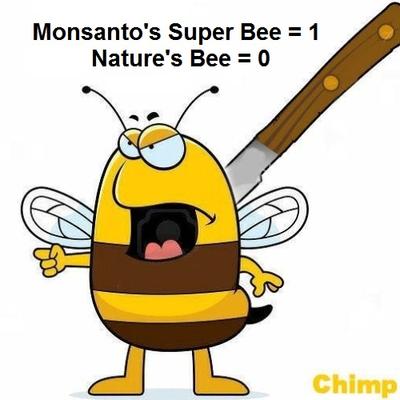 GMO Companies Want to Make a Super Bee That Will not Die from their Pesticides
Monsanto is killing bees to make room for their new "Super Bee"? Soon to be whistle-blower who worked for Monsanto will be releasing documents detailing how Monsanto planned to kill off bee colonies in order to introduce a "new and improved" species of bee that will only pollinate Monsanto crops.







And for those who said crops are not pollinated by bees?



And if you think Monsanto isn't dominating the US Government?
Information on cables released by Wikileaks describing US officials asking for talking points from them as well as US Ambassadors urging trade wars on their behalf:



Are Monsanto evil enough to do this?




Ref : Pakalertpress and Occupy Food