RSS Feeds - What is it?

>Home Page >>RSS Setup >>>RSS Feeds Explanations
When you see this sign, you know that the site is offering a RSS feed. To keep in touch with updates from the website, subscribe to their RSS feed.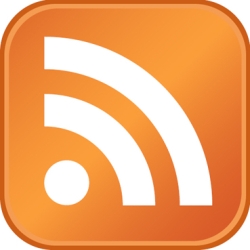 RSS feeds is like having your favourite parts of the Web come to you.
No need for bookmarks
No need for any of your private information
No need to worry about lost or filtered emails
No need to go out and check for updates all the time
No need to remind yourself to keep informed with information that is interesting and important to you
"RSS" means "Really Simple Syndication." But that is just a fancy way of saying that you can keep up with all the updates to Mineral Makeup Cosmetica without having to check the site to see "what's new."
Use the orange RSS/XML buttons (they're everywhere nowadays) to get the latest Web pages from Mineral Makeup Cosmetica, as well as the latest news from BBC, CNN, the latest movies, blog posts or whoever else you may choose.
Whenever we put up a new page or update an old one, we release it through RSS. We also make special posts, announcements and other useful information available via RSS.
This way, you get our best information without you having to spend hours finding them.
RSS is better than email - no spam. It's so easy to subscribe and unsubscribe. If, at any time, you feel that our information is no longer useful for you, you just have to delete the feed - no fuss, no need to contact us and no waiting.
Once you start using RSS, you'll soon be tracking all your other favorite interests and news in the world.
How Do You Start Your RSS ?
Easy!
There are 2 common ways.
Option 1 - Download free RSS Software
Option 2 - View your RSS via your browsers (this option is normally for people that already have RSS setup)
Option 1
If you need free RSS Readers, follow these 2 links :
and download the free software.
(This is special software that reads the "RSS feeds")
Once you're set up, here's all you have to do...
Right click on this RSS word (command-click for Mac users)
Select "Copy Link Address"
Copy-and-paste the URL (link address) into your RSS reader ("Copy Link to Clipboard" for Mac)
And that's it! You're subscribed.
Option 2
Don't Want To Download New Software?
Some people prefer to view RSS feeds through their browsers. If that is you, Google, Yahoo! and others have simple one-step solutions.
Just click on one of their buttons that you see below.
Follow the instructions after that and you are on your way to hassle free communication.
For My MSN, place your mouse over this text, right click, copy link address and then paste this address into the address box that appears after you click the My MSN icon (above)